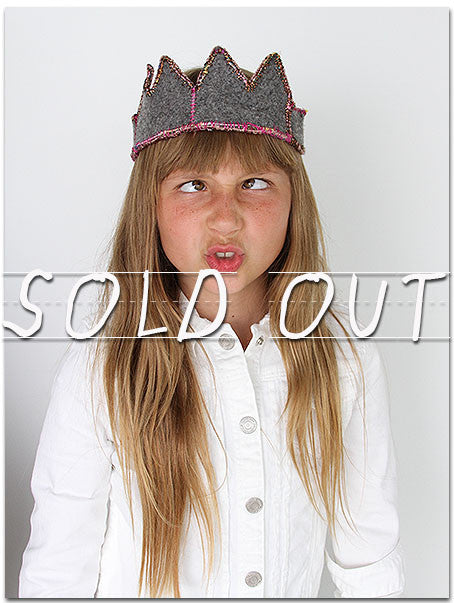 Court Jester Crown
A Serious little Sparkle...
A picture tells a thousand words...and with this designer crown-there isn't much left to say. It's truly beautiful and all hand-stitched with a variety of imported hand-dyed yarns and ribbons. And to top it all off, we added the "royal touch" of 2 raw diamonds stitched into the top right of this unique crown. A lifetime keepsake well worth the money, considering it takes about 6 hours labor. But we couldn't help ourselves we wanted to make a crown that was unique with superior quality.
About Sizing
Leviticus, our 6-year old model fits a 20.5 inch head measurement and this is our standard sample size that tends to fit up to a 21-22 inch head. Please measure your head to assure what size you are so if need be, we can custom make one that fits you perfectly.